About Us
SX Instrumentals is the result of cooperation between Synthisfactory and Xanatosh.
Here you will find more about us and our music.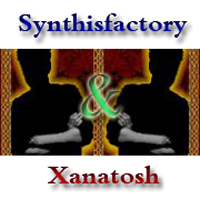 In the service of the same company we started to discuss about our hobbies and musical interests. After a while Xanatosh downloaded a cracked version of Magix Music Maker and started to play arround a bit with samples and midi. At present both use official retail versions of music software and several VSTi plug-ins.
Also Synthisfactory (hence the name) has several hardware sythesizers and a midi master controller. Also a bunch of VSTI's. Making music has always been a big hobby of Synthisfactory.
Xanatosh always liked listening to music, but could not play. After starting with Magix Music Maker with the use of VSTi he is learning how to play a bit and by playing arround with the samples he comes up with some interesting ideas, which are worked out later by both.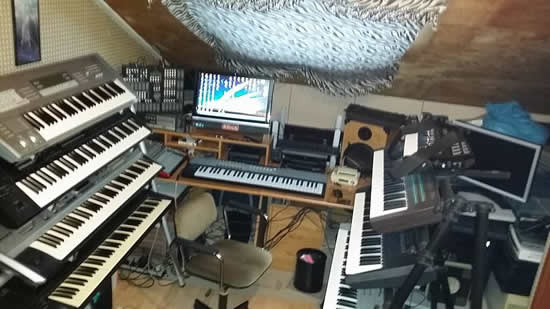 Equipment list:
Roland Fantom X7
Roland JV1000
Roland D-05
Roland JD800
Roland JU-06
GEM S3 Turbo
Yamaha S30
Yamaha EX5
Yamaha EMT-1, EME-1 and EMR-1
Korg Z1
Korg 01/W
Behringer DeepMind 12
Novation KS5
Novation Supernova 2
Hohner XE-9
Novation 61 SL MkII
Alesis Vortex wireless keytar
EastWest Symphonic Orchestra
EastWest Symphonic Choirs
Arturia V Collection latest
Korg Legacy Collection
Sylenth 1
Wusikstation 8
Wusik EVE
E-MU Proteus VX (incl. some DigitalSoundFactory's Packs)
Several DAW software
Alesis Digital Drums
And others ....